Easter Island Home
People visiting Easter Island are awaiting totality in front of the famous Moai: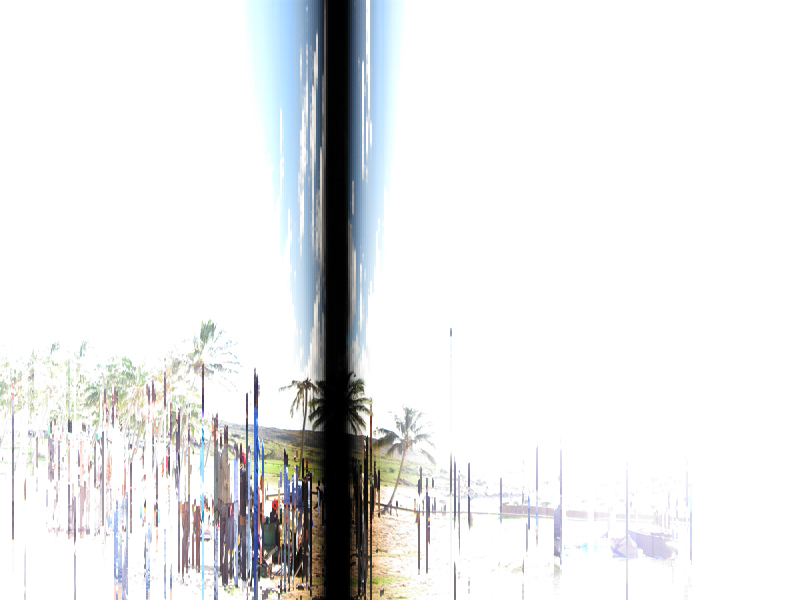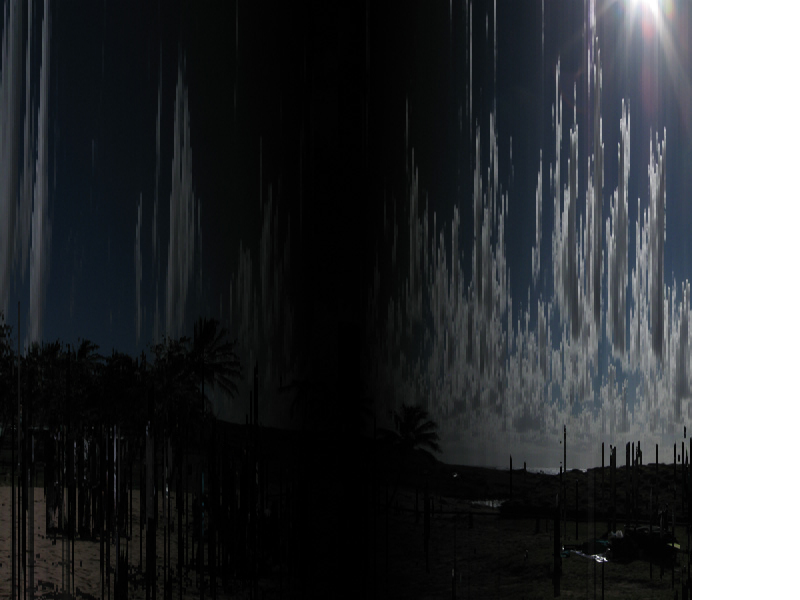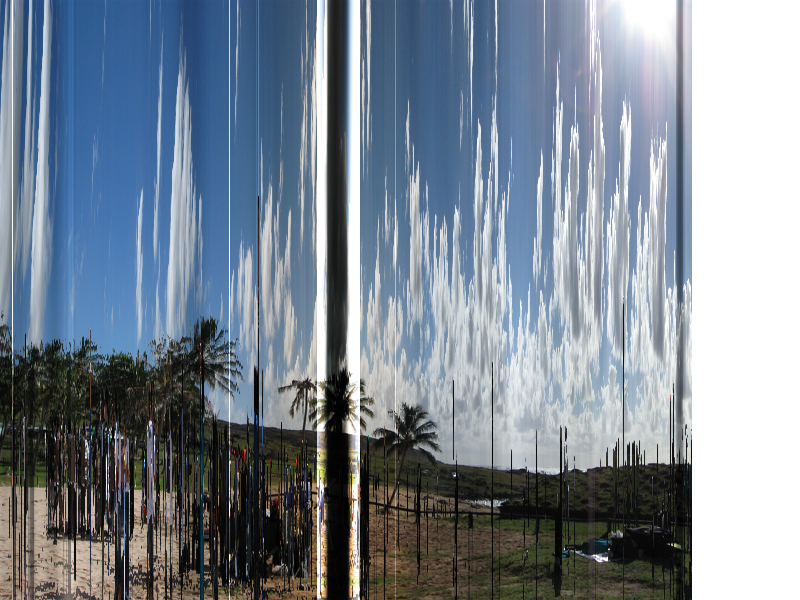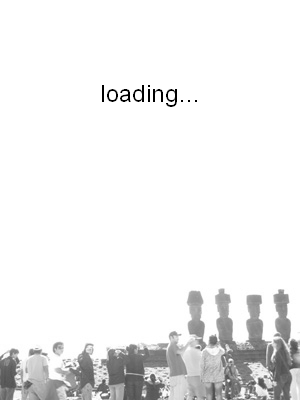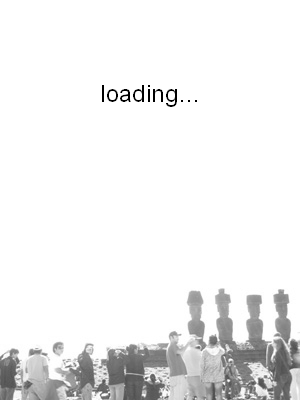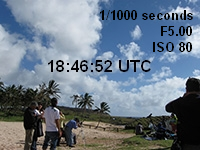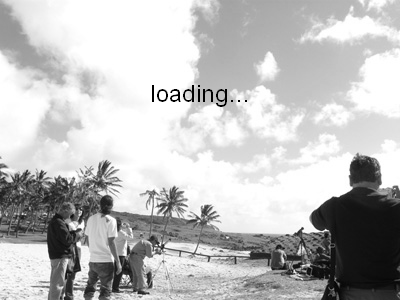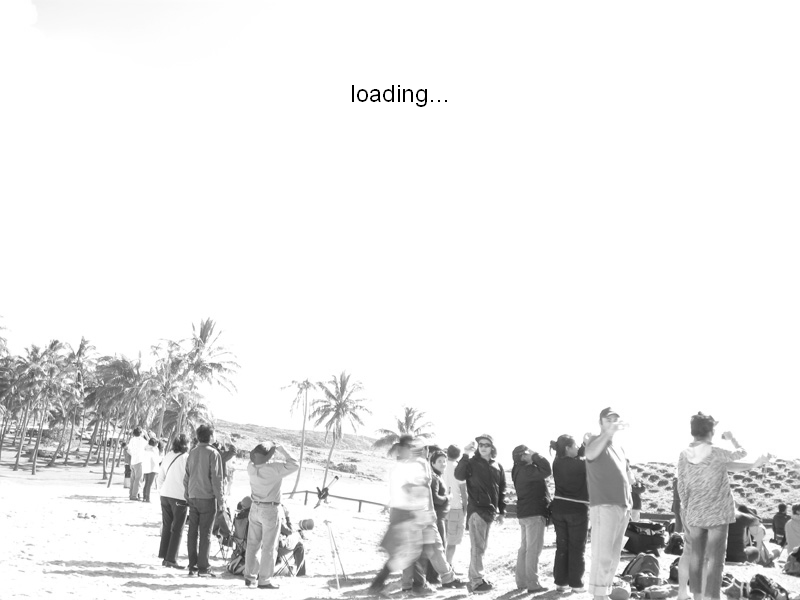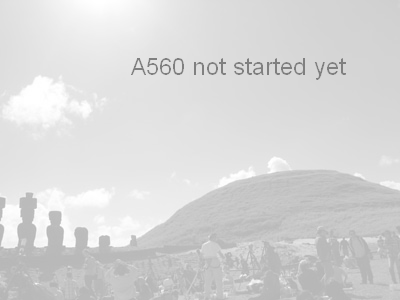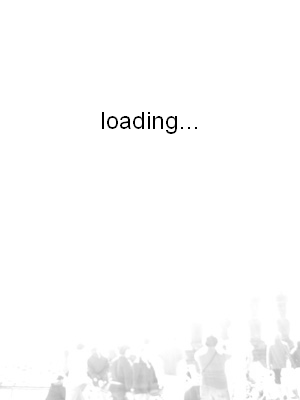 Introduction
I have been to several total eclipses, but I have never been to Easter Island, not even on 11th July 2010. By cooperating with Heinrich Bauer, I nevertheless succeeded in getting thousands of (landscape) images using three pre-programmed cameras which were operated by Heinrich Bauer on Easter Island; he had decided to go there to experience this great eclipse. The total solar eclipse on 1st August 2008 I witnessed in Gobi desert (China) was the first eclipse I have captured using CHDK (a firmware enhancement for Canon cameras). In 2008 I developed scripts to control cameras equipped with CHDK (without the need of a computer); shortly before the 2010 eclipse, I adapted these old scripts...
Warning: There are thoundands of photos included in the pages of this website. The main content of each page is a "slideshow" which you can use to view the frames one by one or as a "time-lapse movie" (with adjustable interval). To enable quick and convenient navigation within the photos, it is necessary to preload all of them before the slideshow can be used. A few pages have a size of up to 70 MB, so be patient while loading (will last approx. 1 minute using a fast internet connection, otherwise much longer); most pages are much smaller though. Moreover, be aware that all the images of one page will be in the RAM of your computer at the same time, so for the large pages 1GB RAM or more is highly recommended.
top
Overview
To appear...
top
Time-lapse sequences and "slot-stack images"
We took many "threads" of photos, each thread either consisting of photos with a certain manual exposure or of photos with automatic exposure. With two of the cameras these threads were executed in an "interleaved" way, i.e., one single camera took photos with many different exposures (using CHDK and the scripts I've written for this purpose), in such a way, that (after "de-interleaving") one obtains various different threads of photos, each of them with constant exposure settings and (more or less) constant interval between the shots.
Below you can see a computer-generated combination of most of the photos taken by the "landscape camera". You can select the respective exposure setting (see the radio buttons). Such a "slot-stack image" is somewhat similar to what we would have gotten if the camera would have had a vertical slot on its CCD moving very slowly from left to right (two pixels each 30 seconds on the image below) while taking a single-frame exposure of more than two hours. So if "1/4 s, f/2.8, ISO 80" is selected as the exposure setting, everything is very bright except the area in the middle of the frame (around the palm ;-)) where the "slot would have happened to be" near (and during) totality. More explanation on slot-stack images will be added...
Automatic exposure (and 1/4 s, f/2.8, ISO 80 around totality respectively)

1/4 s, f/2.8, ISO 80
1/60 s, f/2.8, ISO 80
1/250 s, f/5.6, ISO 80
1/2000 s, f/8.0, ISO 80

top
Cameras used
For the automatic threads shown on this website we have used three Canon Powershot cameras, namely
a Canon Powershot A590 for the "Sun & Moai"
a Canon Powershot A590 for the "Landscape

interleaved

"
a Canon Powershot A560 for the "Moai"
All three of them were used at wide angle. Note that the website is structured with respect to the cameras, i.e., for each of these cameras there is a category in the menu (at the top of each page): "Sun & Moai","Landscape interleaved","Moai". Moreover there is a category "Combinations" showing photos of different cameras taken at the same time (one page even with a camera which has taken photos in Vienna during dusk, which was at the same time there as the eclipse on Easter Island). There is a last category "Miscellaneous" providing additional information...
top
Sun & Moai (Canon A590, with CHDK)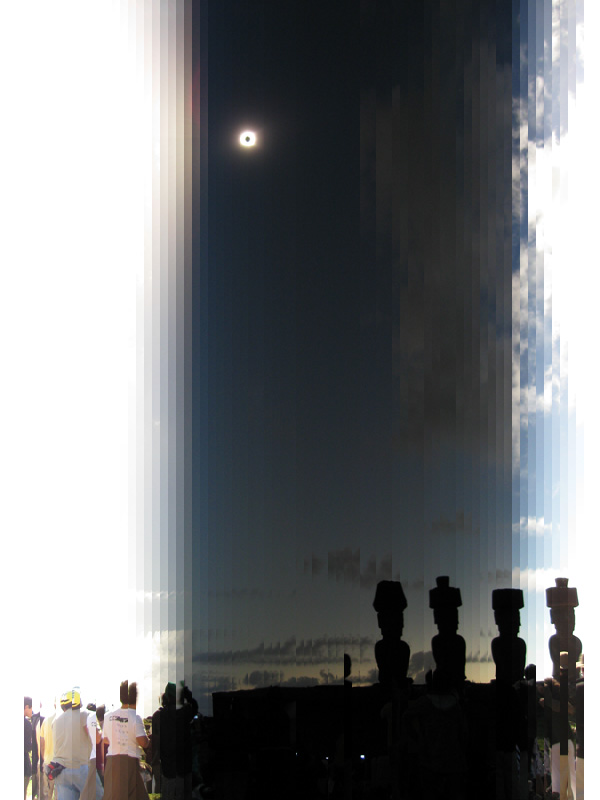 top
Landscape
interleaved

(Canon A590, with CHDK)

At 18:47 UTC with automatic exposure (approx. one hour and twenty minutes before second contact):
Exposure of the following photos is 1/4 s, f/2.8, ISO 80.
Approximately 30 seconds before second contact (and only 7.5 seconds later when your mouse pointer is over the image):
Deep within totality...
Totality is about to end (and 15 seconds later when your mouse pointer is over the image):
Nearly one and a half hour after totality (automatic exposure), the sun has started moving into the frame. It is moving from right to left (remember: we are on the southern hemisphere).
top
Moai (Canon A560, with CHDK)
A bit more than one and a half minute before totality; click the image (and hold the mouse key down) to view totality:
This is a crop of a photo taken during totality, just when the group of moai was lit by the people:
Amazing palm beach...
top
Contact
To contact me, please use the e-mail adress given below. If you want to be informed as soon as I have added some new content on my webspace (also about past eclipses like the one in 2008 I witnessed in Gobi desert; there is much material of this eclipse which I haven't "processed" yet), just let me know via mail :-)
top
Jupiter ;-)
Jupitermond-Schattenwürfe
(in German)
top